Changes to advertising audience after the pandemic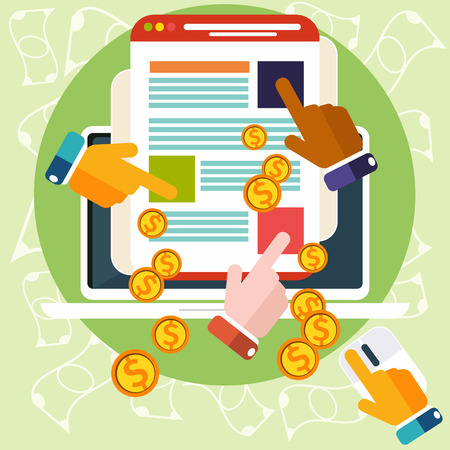 We are all aware that businesses have changed the way they go about advertising their products and services during the pandemic. We also know that other modifications will need to be made once things return to normal. These changes are necessary because consumers have shifted the way they do things. Factors that appeal to audiences when looking at ads have evolved over the past 18 months or so, and some will continue once the pandemic is over. Let's now take a moment to look at those changes.
Online services are the new normal
One of the biggest shifts that we have seen during the pandemic was how many businesses moved their services online after being unable to open their doors to the buying public. We are at a point now where consumers are so familiar with online services and its convenience that they now expect products and services to be available to order online or at least have some online components. While stores are opening and people can now get back inside, there are still a lot of people who are more than happy to continue shopping online and have things shipped to their home. That is likely to remain the same which means online traffic and digital
ad serving
activities will continue to grow.
Working from home
During the pandemic, a lot of businesses made it possible for their employees to work from home instead of going into the office. Offices are reopening but often with a hybrid model with some days at home and some days at the office. This is a practice that is likely to stay for the foreseeable future. It is important to advertisers because it means that the people that they are trying to reach may be behind a company's firewall with ad blocking that restricts what they can see, especially if they are using the same computer for work and personal use. Also, there is no longer a clear line between work and leisure activities so the same person at the same time might be interested in different types of ads, including both B2B and B2C ads.
Audience constantly on the move
Mobile devices are popular and become very personal. People are using personal devices, such as smartphones, to access the internet. We have spoken about people being at home during the pandemic, but as things continue to open up, there are going to be a lot of folks who are desperate to get out of the house again. Therefore, ads must be geo-targeted to ensure that the right viewers see the right ads.
More flexibility with options
In the past, it was not uncommon for consumers to be hit with fees if they needed to change or cancel. While this was a fairly common practice, it's one that is being waived by many businesses during this pandemic and maybe become a more permanent policy. We are living in a time when unexpected factors can regularly come into play, so being more flexible with your sales terms is the right approach. Unlike traditional ad campaigns, digital ad campaigns can be turned on or off with just a few clicks in the
ad server
so that is definitely an advantage for online advertising.
Speed and convenience
With so many people now adopting the use of online shopping, it is the businesses who have the smoothest, fastest service who will come out ahead. Consumers want to be able to get onto a website easily, quickly find what they need, and check out as smoothly as possible. If your online options do not offer that speed and convenience, you are going to lose out to the competition who can deliver that experience.
Related
Ad serving predictions after the 2020 pandemic

"It's safe to say that 2020 has been one of the worst years in modern history, with the COVID-19 pandemic sitting at the top of a rather nasty list of events. It's hard to find good news these days, but we do have a glimmer of hope brewing, as it appears that several highly effective vaccines will soon be made available, likely to those who need it the most first. " More

Opportunities for publishers after the pandemic

"At a time when we are seeing businesses close up shop and others struggling to find employees and fight rising inflation, you might think that everything is doom and gloom. While there certainly are many problems and issues that need to be addressed, the reality is that we are living in a time where there are many opportunities for online publishers as we come out of the pandemic. " More

Ad serving in a post-pandemic world

"No-one really knows for sure when a global pandemic will end, but there are usually signs that things are close to getting back to normal. Seeing the economy begin to slowly re-open and sports leagues allowing players to return to training, albeit under strict social distancing regulations, are just a couple of signs that there might be some light at the end of what has been a very long pandemic tunnel. " More