Ad serving in a post-pandemic world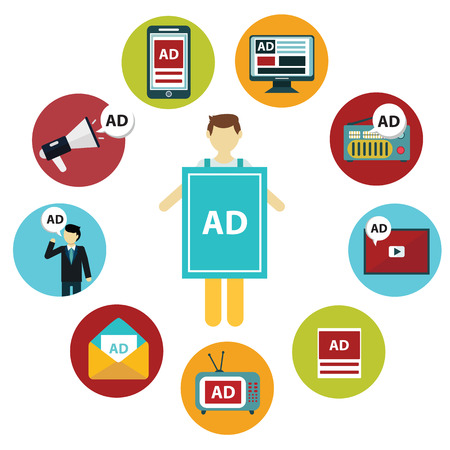 No-one really knows for sure when a global pandemic will end, but there are usually signs that things are close to getting back to normal. Seeing the economy begin to slowly re-open and sports leagues allowing players to return to training, albeit under strict social distancing regulations, are just a couple of signs that there might be some light at the end of what has been a very long pandemic tunnel. Once things do get back to what we are used to, advertisers and publishers are going to need to think about how they will proceed in a post-pandemic world. There are certainly several things to consider, some of which we are going to discuss here, so let's get right to it.
More online shopping
With many stores and services around the world closed for business during the pandemic, people have become even more reliant on shopping online. Even those people who were previously a little wary about taking to the internet to shop are now on board. Advertisers would be smart to jump on this trend and get the message out about all the products and services they have available online. This includes grocery stores who offer delivery and pick-up, as they should see adoption speeds up rather quickly once the pandemic is over.
More people work from home
During the pandemic, many companies offered their employees the opportunity to work from home. Given how well things have gone, you have to imagine that many will stay with this method of teleworking. That means higher web traffic, which also means more eyes on online ads at any given time during the day.
Bigger security issues
Many companies use strong corporate firewalls and virus protection on their computers and networks. However, the same protection is not the case for people working from home. While certain types of ads will now be able to reach employees outside of the office environment, the danger there is that malicious advertisers can load up malware and viruses that might get through and infect both home and business computers. This is why it is more complicated dealing with security for a work-at-home world and it's important to use a reputable
adserver
.
Recession risks
While businesses will certainly be keen to get the message out in a post-pandemic world, a return to some form of normalcy should not mean that they automatically start throwing money around on advertising. There are going to be a lot of people who lose their jobs permanently, and for many, money is going to be tight. We are slipping into a recession, which means that not everyone is going to be ready to go shopping right away. They are more likely to have less money to spend and have to be careful on their budget.
A continued shift to online advertising
A good advertising campaign is one that embraces several different forms of marketing. Some companies have been slow to embrace the online advertising model, but given the shift that we have seen in people's shopping and buying habits during the pandemic, those companies are going to start shifting more of their advertising budget into the online world. Failing to do so may mean getting left behind when others in the industry make that move. This is good news for online publishers as traffic and
ad serving
will continue to grow going forward.
Related
Ad serving trends during and after the pandemic

"The world that we knew changed dramatically once the pandemic hit, with many wondering if things will ever return to the way they were. One thing that most people, besides advertisers and publishers, have not really given much though about is the way in which they now receive advertising. " More

Opportunities for publishers after the pandemic

"At a time when we are seeing businesses close up shop and others struggling to find employees and fight rising inflation, you might think that everything is doom and gloom. While there certainly are many problems and issues that need to be addressed, the reality is that we are living in a time where there are many opportunities for online publishers as we come out of the pandemic. " More

Changes to advertising audience after the pandemic

"We are all aware that businesses have changed the way they go about advertising their products and services during the pandemic. We also know that other modifications will need to be made once things return to normal. " More