Benefits of video ad serving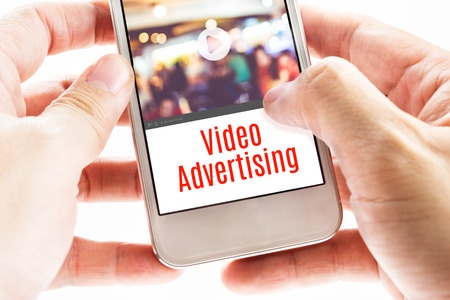 Ask the average person what they believe is the most popular search engine and most will probably give the correct answer of Google. It's a pretty obvious answer, but you might well be surprised at what sits at number two. It is YouTube that holds that distinction, which should give you some idea of just how popular videos have become in the internet age. With that in mind, it should not be a surprise that more and more advertisers are looking at video
ad serving
as the way forward, or at least as part of a broader marketing campaign. There are plenty of benefits to be found with video ads, so let's take a look at a few.
Popularity of streaming
In case you haven't noticed, there are now countless streaming options that allow you to cut the cord with cable and essentially create your own personalized content and bring it with you everywhere. Streaming services such as Netflix, Disney+, Hulu, Roku, AppleTV, and more are pulling in new subscribers every day, which opens up a great opportunity for advertisers looking to get the word out via these platforms.
Multiple devices
One of the great benefits of video ad serving is that you don't need to wait for potential viewers to log on a single device. Traditionally, the living room's TV was the center of video watching. Videos can now be viewed just about anywhere and across multiple devices, from smartphones and tablets to smart TV's and PC/laptops. Pretty much any device is now a streaming device that downloads content from the cloud. People are now connected to the internet around the clock, which means that your ads also work around the clock. That can only be good for business.
More people staying home
The pandemic has caused a lot of people to rethink how they go about their daily life. Many are choosing to work or attend school from home, while many more are skipping going out in favor of seeking out entertainment at home. What that means is that much more time is being spent on streaming services, which again means potentially more viewers for your video ads. People who are now in the habit of seeing ads this way are going to become a good deal more likely to react to those ads.
More trackable metrics
Let's imagine that you run an ad on traditional TV for your business. You might well see an uptick in sales or visitors, but beyond that, how can you track how the ad performed? With online video ads, you will have access to a
video ad server
that delivers all sorts of data for each video ad you deliver. You can quickly find out what works and what doesn't, as well as getting a better handle on your target audience.
Open to advertisers of all sizes
When you look at ads on traditional TV channels and cable networks, you most commonly see major businesses and brands dominate the airwaves. It required a big budget to run a video ad on TV. The only time you really see local companies is late at night when very few people are watching. With online video platforms, ad technology made it easy and cheap to manage multiple ad placements, campaigns and advertisers. It basically democratized
video ad serving
. Video ads are now open to everyone, big and small businesses, making it much easier to find an audience.
Related
Benefits of online video advertising over traditional TV advertising

"Video has always been a great way to advertise your products or services. However, TV spots are often out of reach for small businesses looking to get a significant media exposure. " More

Industries with a surge in ad serving during pandemic

"Everyone has been hit by the pandemic in one way or another, but while many are struggling to survive, others are thriving in what we now describe as the new normal. Walk down any street now and you will see a lot of businesses closed, many of whom may never return. " More

The rise of online video advertising

"It was not so long ago that getting your message out to the masses via video meant having to purchase an advertising spot on TV. That was not exactly the best option for small businesses, as the costs of doing so were prohibitive to most. " More