How many ad placements should you have in your email newsletter? (part 2)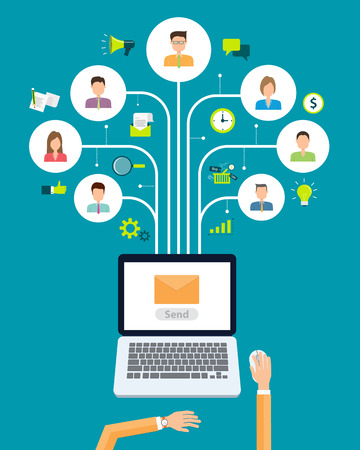 In the previous article, we have described the
four common types of ad placements
in a newsletter. We will continue to explore other considerations when determining a suitable number of ads within an email newsletter.
Start small
The number of ad placements in your email newsletter will depend on the type of ad, the content of the newsletter, and the overall design. Generally, it is a good idea to start with just one or two ad placements and see how your audience responds.
Ad serving
should only be an additional benefit while the content is the main attraction. If you see a positive response, you can consider adding more placements in the future. However, if you see a spike in unsubscribes, find out if the reason is because of the content in that specific batch or because of the ads. Having too many ads can turn off viewers. When that happens, they do not find values in receiving your newsletter and might click to unsubscribe.
However, there are always exceptions. If your newsletter is mainly about introducing cool new things that your subscribers might find interesting. For example, a travel newsletter that sends out exclusive deals from hotels and destinations. In this specific case, the ads are considered the main attraction and you can get away with serving many ads that are relevant to the topic.
Match product and placement
It's also important to consider the type of ad you are placing in the newsletter. If you're promoting a special offer or a new product, a header placement may be more appropriate because it is a good placement to really grab viewers' attention. Remember this placement really stands out so it's best to price it as a premium location and use it sparingly. If you're promoting related products or services, a body or sidebar placement may be more appropriate because it can stay relevant and even contribute to the topic being discussed within the newsletter. Using a good
ad server
will help you manage multiple ads effectively and apply suitable targeting criteria to ensure ad relevance.
Design appropriately
It's important to consider the overall design of your email newsletter. If your newsletter has a lot of text and images, it's best to keep the number of ad placements to a minimum to avoid overwhelming your subscribers. If your newsletter has more white space and fewer elements, you may be able to include more ad placements without disrupting or degrading the reading experience.
It's important to ensure that the ad placements are not disruptive to the reading experience, and that they are relevant to the content of your email newsletter. By striking the right balance between providing value to your subscribers and promoting your products or services, you can effectively use an email ad server to serve ad placements that not only increase revenue but also engagement with your audience.
Related
How many ad placements should you have in your email newsletter?

"Email newsletters are a powerful marketing tool that can be used to reach and engage with your audience. However, when it comes to ad serving in email newsletters, it's important to strike the right balance between providing value to your subscribers and promoting your advertiser's products or services. " More

What should you avoid when placing ads in email newsletters?

"If you have built a big list of email subscribers, you have a great way to earn additional revenue by placing ads in front of many people on a regular basis. Perhaps the most effective way to do this is by creating an email newsletter that delivers valuable information to your subscribers and includes some targeted and relevant ads in each newsletter. " More

Considerations for suitable ad placements

"Ad placements are simply spaces available for ad serving. Advertisers often have specific preferences where their ads should appear. " More