How should you advertise to tourists and travelers?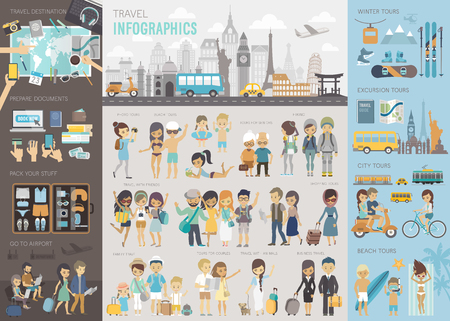 While there is often a push to advertise to people locally, you could be missing out by taking such a narrow approach. If you offer a product or service that appeals to visitors from out of town or even from other countries, you should know that they have a different mindset and goal than your local residents. Here are a few different ways that you can prepare ads that target tourists and travelers:
Unique experiences
Travelers go to a new place to explore new things so make sure to play up the unique factors of your location, service or product. More specifically, every travel destination in the world has several tourist attractions to choose from, the majority of which are well known. The problem here is that travelers want something a little different than what they are used to when they are away from home. It is likely that there are still some off-the-beaten-path places to visit or an unique experience to try in your area. These choices are often more interesting to travelers than the common spots.
Deals and packages
It always feels that you are getting some real value for your money when you get multiple items for a single price at a bigger discount. This is why people tend to book flights, hotels, and rental cars in the same package, as they get more bang for their buck. Frequent travelers typically search for deals and so they are responsive to ads that offer these packages.
Time sensitive
Many people who visit a new place often want to cram in as much as possible during their limited time in town. With that in mind, they will often look for things to see and do that do not eat up a lot of their vacation time. Provide clear details about opening hours, event times, shuttle schedules, etc. Make it a unique experience that fits their tight schedule and you will be looking at an ad that gets a lot of attention.
Type of travelers
Oftentimes, ads are put together to appeal to as many people as possible. However, what can happen here is that you don't really stand out to as many of those folks as you would like. It is often better to look at what is being offered and figure out which demographic it would really suit. Perhaps it is something that would appeal to families with children, or maybe singles would prefer it. Business travelers look for different things than couples. Ads aimed at a specific demographic will very often outperform those aimed at everyone, and unfortunately no-one, in particular.
Language
Again, this is very important if you have people who visit from a specific part of the country or the world. For example, if the place that you are advertising attracts a lot of visitors from China, wouldn't it stand to reason that the ads would perform much better if it is in Chinese? Similarly, a Vietnamese tour operator targeting U.S. tourists would use English in their ads. Language awareness and culturally sensitivity is important when advertising internationally. An
ad server
can help you target your ads based on viewer's language.
Related
Ad serving in hotels and resorts

"As far as advertising goes, you might imagine that hotels and resorts would be happy just to get some bookings and guests through the front door. That is not the case because these vacation establishments understand the benefits of marketing to their clients before, during and after their stay at the hotel or resort. " More

Ad serving for the travel industry with the on-going pandemic

"While we are still in the middle of a pandemic, we are seeing certain things at some places begin to return to normal, a modified normal to be more precise. That said, there are still rules in place in some areas that need to be adhered to. " More

Language considerations for your online ads/banners

"When you are advertising your business locally, you already know which language should be used in all your promotional materials. The exception is if you are targeting a smaller niche community within your local area, but for the most part, it's an easy decision to make in terms of language. " More