How AdSpeed is better than other choices of ad servers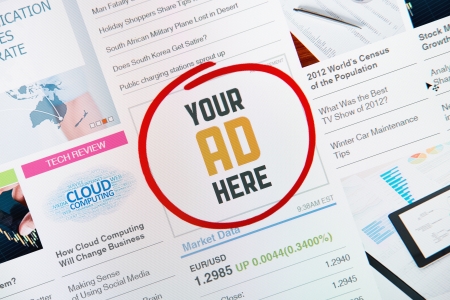 When working with advertising campaigns, marketers need a committed company who is responsive to their needs and serve them better with a powerful ad management & ad serving platform.
AdSpeed AdServers
are unlike many other adservers that you might consider for your business. We have more than 15 years of experience exclusively in ad serving and in helping customers achieve the highest possible return on investment with highly efficient ad management solutions. AdSpeed has certain key strengths that are distinctive from other SaaS hosted ad platform for publishers, advertisers and agencies. Read more to learn how AdSpeed is better than other choices of ad servers:
Private branding / white label
By subscribing to this feature, you can build your brand directly with your clients and users. The visitors will not even know that you are using a third party adserver for your advertising needs. Instead of displaying the default version to visitors, AdSpeed allows you to customize the adserving links and components with your own brand name. By having a customized control panel, welcome messages and sub-domains, you can give a unique professional look to your business.
SaaS hosted ad platform
AdSpeed is a Software-as-a-Service (SaaS) hosted ad platform where you don't have to download or install any software on your own servers. Once you sign up for the service, all updates, patches, maintenances and new features are automatically applied to your account as they become available. You don't need to worry about any technical issues or maintenance tasks because your ad serving platform is continuously monitored and updated on a regular basis.
CDN-based ad delivery
Since ads are served from the nearest location within a global content delivery network (CDN) located across different data centers, ads are delivered instantly to your viewers. AdSpeed uses the same reliable and fast CDN setup to serve media files, banner images, flash ads, HTML5 ads, video ads and other rich media ad formats.
Wide variety of ad formats and ad dimensions
AdSpeed handles all kinds of standard ad formats and ad dimensions for image banners, text & video ads, rich media and HTML ads. It supports third-party click tracking which allows AdSpeed adserver to seamlessly integrate with all major ad networks, third-party ad servers, and affiliate trackers. This feature makes it easy to track clicks for HTML and rich media ads.
Advanced ad targeting features
AdSpeed has developed an extensive list of
ad targeting
features to customize ad display based on demographic dimensions, keywords, geographical location and more. The adserver also has a frequency capping feature to restrict users from viewing or clicking any particular ad too many times within a specified time period.
Self-service advertising
The
self-service advertising
feature of AdSpeed is a great benefit to publishers who want to sell their ad space directly to potential advertisers. As a first step toward self-serving advertising, the publishers need to set up a media kit provided by AdSpeed which contains information about the advertising program, audience, available ad placements and costs to advertisers. The potential advertisers who are interested in buying ad inventory/space on websites from publishers can register their accounts and place their orders directly from the easy-to-use media kit.
Related
What is ad serving?

"Ad serving describes the process of delivering ads to viewers through an ad server, which is a technology system that helps perform, automate, and optimize tasks related to online advertising. It makes these tasks easier and more efficient. " More

Ad Serving 101

"Ad serving is the act of delivering an online advertisement to a browser on a computer, smartphone, or tablet. This is done through an ad server, which is a software solution, that helps publishers, advertisers, ad agencies, ad networks and ad exchanges, manage their advertising programs. " More

What is an ad server and why does a website owner need one?

"An ad server is a software that is used by website owners to manage and serve online advertising. It can be provided as an online service without any download, installation or operational requirement. " More