Five do's and don'ts when advertising to children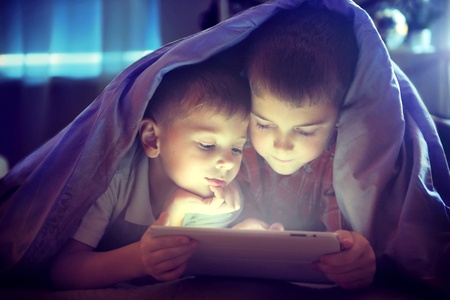 If you are a parent, you have probably had your kids come to you at one time or another talking about a product they have seen on TV. Companies that make products for kids are well aware of the importance of reaching their target market. They know that the kids will act as a middleman of sorts in the buying process. Basically, the ads that are shown will appeal to the kids, who will then in turn go to the parents and beg and plead for that product to be purchased. It is not as easy as it sounds, though, and there are some definite do's and don'ts to follow when
serving ads
to minors.
Do be aware of timing
If you are aiming your advertising at kids, you have to be aware of when and where they will see your marketing materials. Online advertising should only be placed on sites that are considered kid friendly, while TV ads should be shown at a time when you know kids will be watching. This should of course be outside school hours during the week, and during the weekends. Also know that Saturday mornings are when the vast majority of ads for kids are run, with most appearing on the media channels that are kid-friendly.
Do use the internet for advertising
If you take a look around, you will see that kids are getting access to smartphones and tablets at a very early age. Most houses are also loaded with smart TVs which have internet access and kids use to watch things on YouTube and other media outlets. They are hence very likely to be influenced by something that they see online. Clearly, marketing is evolving as the use of mobile devices increases so be sure to adapt and join the modern world.
Do talk to the kids
At the end of the day, it is the children who are going to decide if what they see is something they want. If your ad cannot get the kids you are targeting excited about what you have to offer, you are not even going to achieve the first goal in the buying process. On the opposite side, if you do get the kids excited about the product, what you will then end up with is something that is often referred to as "Pester Power". This is where kids see an ad that appeals to them, and then spend countless hours asking their parents to get it for them.
Don't ignore the parents
Pester power can be brilliantly effective, but it does not mean that a parent will rush out to buy your product simply because their child keeps asking for it. The average parent is going to look at your ads to see that what they are getting is suitable for their children. So, no matter what you are selling, make sure you make a statement about the product that will appeal to the parents. For example, if it is a toy, be sure to mention how safe it is for little ones. If you are advertising food, then talk about the potential health benefits of eating your products.
Don't talk to kids as though they don't know anything
Many companies have made the mistake of talking down to their target market, which is something that kids will pick up on. Children are acutely aware of when someone is being condescending to them or simply talking to them as though they are younger than they are. You want to deliver the ads using language that appeals to kids, but does not make them feel dumb.
Related
Major mistakes when advertising to kids

"If you have children, you are probably already well aware the impact that advertising can have on them. How many times have you heard them say that they want a specific toy, meal, or place to visit after hearing about it on TV in an ad? " More

Considerations when serving ads to parents and kids

"If you are a parent, you have probably noticed how your kids seem drawn to a specific toy or game advertised on TV. In many cases, it's more about the ad serving than the product itself, as seasoned advertisers know exactly how to target a younger audience to get them excited about said product. " More

Online advertising impacts to kids during the pandemic

"During the course of the pandemic, much of the conversation has been about the impact that it has had on businesses and their employees. We all tend to forget that kids, including young students, have also had a lot to deal with, especially since many have not been able to leave their home and go to school. " More