Benefits of ad serving for real estate agents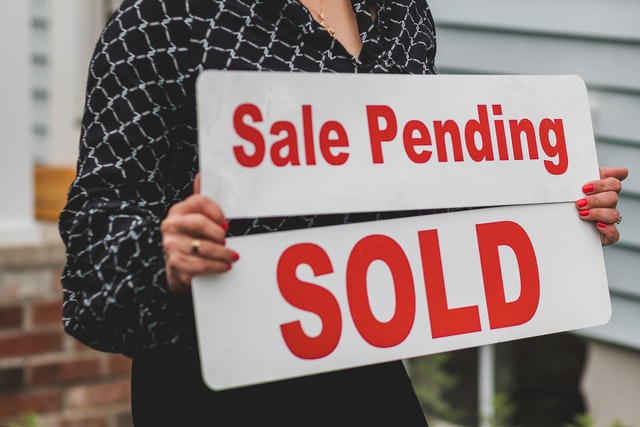 When you think of advertising, you tend to think of large, well-known corporations hitting the internet to broaden their marketing horizons. The reality, though, is that online
ad serving
is perfect for businesses big and small, from large chains all the way down to individuals looking to grow an online business or even sell a book. One industry that does a great job of making use of the online world is the real estate business. It's a highly competitive market yet very fragmented with many real estate brokers and agents. Many agents are independent and consist of just one or two individuals. They are all constantly looking for ways to reach more potential buyers and sell properties as quickly as possible. Online advertising is a great way for them to do so, for a variety of different reasons, some of which we are going to explore now.
Low cost
Each property has a budget for marketing and online advertising is becoming an important part of that allocation. Because real estate agents are essentially independent contractors, they have the freedom to market the properties in a variety of different ways, with the internet being one of the most cost effective these days. Buying or selling a house is often the biggest transaction for most people.
Serving ads online
is a relatively small selling expense when compared to other costs.
Major real estate businesses, such as MLS, have their own websites. However, individual agents also have their own online space, very often under the umbrella of the company they work for. Setting up a website used to require technical knowledge or hiring someone. It is no longer the case as buying a domain and creating a beautiful and functional website is quite simple. You can multiple create ad campaigns for each property and publish them on multiple marketing channels. These ads can all point to a landing page that you designed specifically for the property. You can register a unique domain for just that house address for a few dollars. There are many services to create and host a simple website that contain photos and information about the property. This digital presence helps deliver a high ROI when each property eventually sells, hopefully very quickly.
High reach
The reality is that the longer a house sits on the market, the tougher it is to get the asking price, so speed is essential in this business. You want as many people to see your property when it is ready to accept offers. Simply putting up property details on a single page is not likely to yield a lot of positive results. The most effective way to quickly reach a lot of people is to have your ads trafficked on multiple channels because this creates the sort of reach and exposure that can potentially spark a bidding war for a specific property.
Adservers
are very flexible as you can really scale up rapidly during the first few weeks and then scale down quickly when you have a deal. This flexibility means that you don't have to worry about long-term contracts and can save money while delivering results.
Part 2 - Geotargeting, interactive ads and virtual video tours
Related
Benefits of ad serving for real estate agents (part 2)

"Real estate agents are experts at marketing and they understand the importance of online marketing. When serving ads online for their properties, they can achieve low cost and high reach for their ad campaigns. " More

Online advertising for your real estate business

"Real estate is one of the most competitive industries in the world with many agents vying for a smaller number of properties. Therefore, they need to get creative in drumming up leads. " More

Ad serving for landlords and their rental properties

"It is possible to serve ads online for just about anything, assuming it is legal and ethically sound. While a large number of the ads that you see online are for everyday goods and services, there is money to be made by serving ads designed to help landlords find tenants for their rental properties. " More