What does an online ad trafficker do?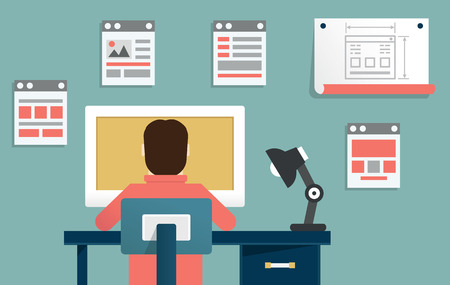 The overall job function of an online ad trafficker is to coordinate, monitor, and manage all the material and involved with online advertising. This includes working closely with account managers, creative artists, and other members of an advertising agency. Ad traffickers accomplish this by facilitating communication and workflow between all the involved parties. Ultimately, the ad trafficker is responsible for ensuring deadlines are met with respect to the placement, distribution, and implementation of advertising campaigns.
The responsibilities of an ad trafficker differ slightly from an affiliate marketer because they are mostly focused on uploading ads, troubleshooting ads, and generating ad metric reports instead of finding interested parties who want to display ads on the company's websites. A traditional ad trafficker may have to go around to different venues and event coordinators to find individuals who are interested in displaying ads, as well as eventually printing and distributing those ads when they have been created. The online ad trafficker needs to display advertising across their own websites, manage their own advertising campaigns, and communicate with advertisers and related agencies.
This position also involves tracking advertising campaigns from the very start. Ad traffickers will be responsible for making sure an ad campaign is completed on time and available to display across specific websites or sections so that webmasters can earn affiliate commissions and advertising dollars. Ad traffickers will need to be able to estimate how many times an individual ad campaign will be displayed, the deadline for when the ad campaign will be concluded, and the preferred placement for the advertisements. Lastly, ad traffickers will be responsible for billing the main company that placed the ads and potentially even the distribution of affiliate earnings from advertising.
Ad traffickers will need to have excellent communication skills and typically a technical background so that they can troubleshoot advertisements on web pages, upload new advertising banners and administrative materials to ad servers. Knowledge of HTML, CSS, JavaScript, Flash, and other coding languages is beneficial to make sure that ads are displaying properly and that the ad tags provided for advertising are tracked properly.
While a marketing degree or computer degree is recommended, many freelancers work as ad traffickers having other types of formal education and basic knowledge of coding.
Related
How can an ad server help with media buying?

"Media buying is performed by an advertising agency for its clients. The advertisers want their ads displayed on certain sites and apps. " More

Why should you use an ad server?

"An ad server, put simply, is a web server that delivers and tracks advertisements for online marketing purposes. However, it plays a crucial role behind all marketing campaigns by delivering advertisements to online visitors, in a targeted fashion through multiple channels such as the Internet, mobile websites and mobile apps. " More

What does an online ad designer/copywriter do?

"For individuals involved with online marketing, ad designers and copywriters are regularly used to maximize the impact of their ad campaigns. Without ad designers and copywriters, it would be very difficult for online advertising to function properly and effectively. " More