What not to do with mobile advertising?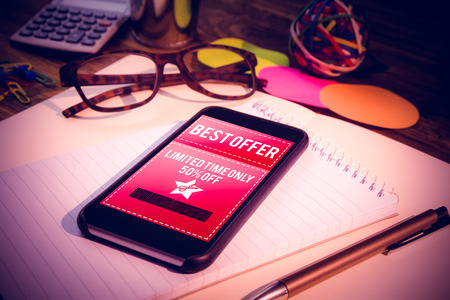 The world of advertising changed the moment the internet started to grow in popularity, and is changing once again because of mobile devices. The number of people accessing the internet via a smartphone or tablet is growing at a very high rate, which means that businesses need to adjust the way in which they get their message out to the masses. As such,
mobile advertising
is becoming a major part of the marketing strategy of many businesses, but it will only prove to be successful if it is done correctly. What follows are five things that could greatly affect your mobile advertising campaigns:
Banner size
Bigger most certainly does not mean better in the world of mobile advertising. You really need to remember that people are going to be seeing your ads on screen displays that are a whole lot smaller than a laptop or PC monitor. If you decide to create a massive banner that engulfs the entire screen of a tablet or phone, you are going to do nothing but upset a lot of potential customers. Keep the size of the ad in proportion to the screen you want it to be displayed on so it does not block the view of the content.
Text size
With respect to text, it is basically the opposite to banner size. Make sure it is big enough and clear enough to read on a mobile device. If the text is contained within a banner, and you shrink the banner in proportion to the mobile device, be sure that the text does not become unreadable. Choose an appropriate font and size. People are not going to zoom in on your ad to see what it says so be sure to double check your ads on a mobile device.
Mobile-friendly landing page
Another important thing to check is the landing page of your advertisements. If the landing page is not mobile friendly, and is just a regular desktop page, then the visitor will be annoyed and will leave the site affecting your conversion possibilities. So, be sure to visit all the landing pages of your advertisements, if they are not mobile friendly, then either change them to ones that are, or restrict them from being seen on mobile devices altogether.
Ad interaction
Interactive ads do not translate very well on mobile advertising. Asking the user to do anything other than simply click on the ad is asking for trouble. The expectation with mobile advertising is that one click will take you where you need to go and that is it. Adding more steps to the process may seem like a cool idea at first, but you will quickly see that it is pointless once those ads fail to convert. So, restrict your ads being shown on mobile devices to those with little interaction.
Speed
It is one thing to have a glitzy looking ad that catches the eye, but quite another to have one that causes the site to slow down in the process. Consider that most people have higher internet connections at home than on mobile devices. So, find a balance between speed and performance, so that the ad looks and performs great, but does not take an eternity to load.
Related
What are the pros and cons of mobile advertising?

"Most businesses are now on board with the idea that they need to have a web presence if they are to succeed in today's marketplace. Most are also aware that social media is important in their marketing strategies, but there are still many that are behind the pace when it comes to reaching customers in the mobile market space. " More

Limitations of advertising on mobile

"The number of people using mobile devices to connect to the Internet continues to grow, which has led advertisers to switch their focus towards getting the message out on the smaller screens. While mobile ad serving is certainly a great idea, advertisers should not be putting all their marketing eggs into one basket without serious considerations. " More

Prepare your website and ad placements for mobile devices

"You don't need to be technologically savvy to understand that the way we access the internet today is a lot different than it was 5-10 years ago. More and more people are going online, while on the go, with their smartphones, as well as other mobile devices. " More