How to protect your site from malicious ads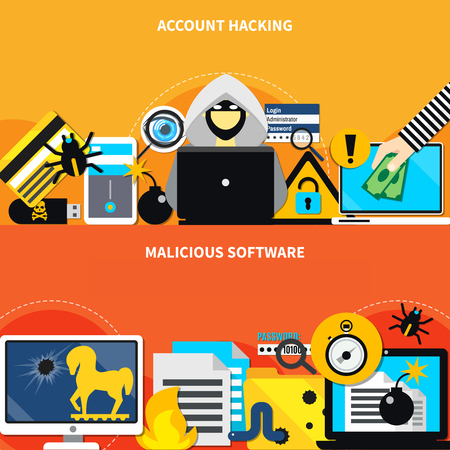 Serving ads on your website can be a great way to pull in additional revenue and help your visitors find relevant products and services within the same industry that your website is a part of. There are certainly a lot of positives to be taken from having ads on your site, but there are also drawbacks. One of the more serious negatives is running ads that contain, without your knowledge, malicious content that can be harmful to you and your visitors. There are ways to avoid running those types of ads, though, so let's take a look at a few things you can do to ensure that you always display clean virus-free ad campaigns.
Sell ads directly
You should consider selling your ad space directly to the advertisers. With this approach, you can earn a better rate, plus you know exactly who to contact if an issue does come up with one of the ads that you are running for them. Always perform due diligence before working with a new advertiser or accepting a new ad to ensure you are not risking your audience and your reputation.
Use only reputable ad networks
It is often quicker to get ads placed on your site via an ad network or exchange. There are countless ad networks and exchanges to choose from out there, but they are most certainly not all created equal. While most good ad vendors will do their best to weed out malicious content, some can still slip through the cracks. On the other side, some companies are basically scammers and malware distributors but pretend to be new and inspiring businesses. Therefore, it is critical to take time to do your due diligence to see what each has to offer, while also taking into account their track record. It's not that difficult to find reviews for these ad vendors. If you are unable to unearth any type of feedback, you might want to look at that as a bit of a red flag. If you hear nothing back from them after contacting customer service, that's another red flag.
Use an ad management system
Whether you choose to find advertisers on your own, use ad networks, or go with a combination of both, maintaining those ads can be tough to manage on your own. The good news is that there are
adservers
and ad management systems out there that are designed to serve, monitor, and evaluate ads for harmful and malicious content, regardless of their sources.
Monitor all ads closely
This should be considered as a part of doing regular maintenance on your site, which includes adding new content, making improvements, updating components and performing other routine tasks. When you see something unusual at normal ad placements or something unusual with the site, investigate and get down to the bottom of it.
Take action quickly
On the off chance that a malicious ad does slip through the cracks and lands on your site, you need to get that situation taken care of immediately. The moment that an advertiser or visitor contacts you to make you aware of a problem, deal with it as soon as possible and communicate promptly and clearly with all involved parties.
Related
How to avoid malicious ads from hacking your site?

"Viruses and malware are an issue for anyone who uses a computer, but they can be particularly problematic for online publishers with ad serving on their websites. It is not uncommon for a malicious piece of code to be installed in an ad, wreaking havoc on your own system, as well as on those who click on that ad on your site. " More

How to raise your ad quality?

"Ad serving has become an accepted part of the website experience, but the quality of ads that you place on your site can have a big impact on your business. Irrelevant ads can hurt the income you generate from advertisers, and can also negatively affect your overall sales and leads. " More

What are the effects of malicious ads on your website?

"Advertising is an excellent way to generate a source of income for your website. However, it can turn into something of a nightmare if you are not careful about where you get your ads from. " More