How to use online advertising for reputation management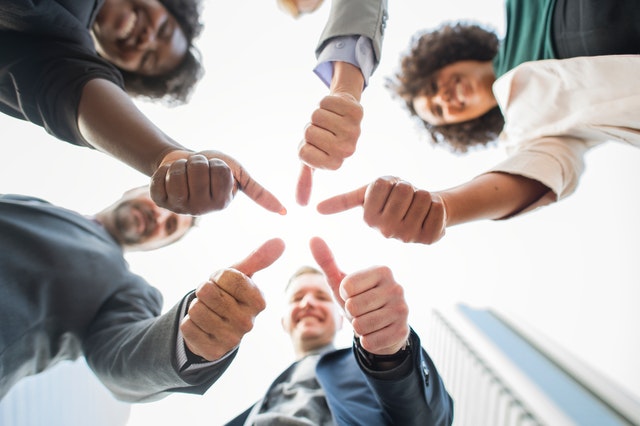 Businesses have always lived and died by the strength of their reputation, but their demise can come a whole lot faster nowadays. Social media and review websites can prove to be the undoing of any business if they do not keep track about what is being said about them online. A bad reputation can spread like a virus if left unchecked, which is why businesses really need to take a proactive approach in dealing with how they are viewed by the general public. There are several ways to do that, including hiring someone tasked with taking care of complaints and negativity on social media. Businesses can also use
ad serving
to help with reputation management, so let's take a look at some of the ways in which it can be done.
Counter negative reviews with positive ones
It is absolutely impossible to run any kind of business and not have some disgruntled customers over time. The harsh reality is that people are more likely to go online and leave a complaint than to share a positive experience. Nipping complaints in the bud and finding solutions to the problem experienced by the customer early on is definitely an excellent way to go. In addition to that, your marketing materials should also ask customers to talk about a great experience with your business. Perhaps think about publishing an ad on your
ad server
with a discount in exchange for a review, hopefully a positive one.
Accept feedback on your website
Rather than monitoring social media for comments and complaints, you may think about running website ads that ask people for feedback or reviews of your business. By doing this, you are better equipped to handle every comment that you get in a timely fashion. It will also help give you some serious insight into what people see as good and bad about your business.
Take advantage of email ads
When you go shopping at a brick-and-mortar store, you are likely to have the person serving you handing your final receipt and telling you about a chance to win some prize by filling out a survey of your experience. The link to the survey website is found at the bottom of the receipt. You can do a similar thing when you run an online business. To do that, send customers an email copy of their receipt and ask them to leave a review of their experience. You can send reminder emails to people who bought your product to solicit their feedback and reviews. You can also do this in newsletters and any other information you send to customers via email.
Offer sweepstakes and other freebies
There is perhaps no better way to get a positive response from customers than giving them the opportunity to win a freebie or have a free sample. An ad campaign that focuses on sweepstakes, discounts, free samples, and other giveaways is a fantastic way to generate buzz and some positive word of mouth. People who have never tried your business in the past might be tempted to take a shot. It might cost you some money to run the ad and give free stuff away, but you might also generate new sales from customers you may never have otherwise reached.
Related
How to build and manage your online business reputation

"Even if your company does not do any business online, you are still going to have an online reputation. There are several major websites devoted to customers delivering feedback and review on the experience they had when dealing with a business. " More

Five ways online advertising can help your restaurant

"Starting your own business always involves a lot of risk, as it can be tough to break through and get noticed in a crowded marketplace. This is especially true in the restaurant industry, where many new places close their doors in just a few months. " More

Email advertising for automobile service companies

"Buying a vehicle is one of the biggest investments that anyone will make in their life and it is often something you use every day. With that in mind, the majority of drivers go out of their way to protect that investment by making sure that their car is regularly serviced and maintained. " More