Five ways online advertising can help your restaurant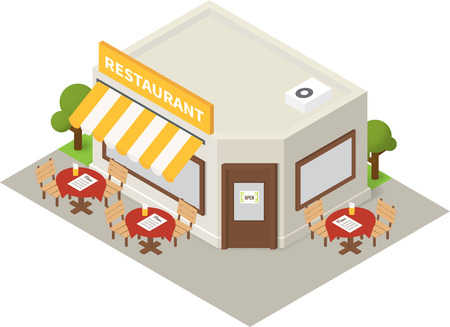 Starting your own business always involves a lot of risk, as it can be tough to break through and get noticed in a crowded marketplace. This is especially true in the restaurant industry, where many new places close their doors in just a few months. Competition is huge, and if you don't get traction quickly, your restaurant can end up going totally unnoticed. In order to ensure that does not happen, you need to market the restaurant effectively, much of which can now be done online. Let us look at five online marketing strategies you should employ, and how they can help your restaurant.
Target the mobile audience
There are literally thousands of review websites and apps that are strictly dedicated to the restaurant and food industry. People out and about looking for something to eat will now simply turn to their mobile device and search for what is nearby. To be able to direct some of these potential customers to your restaurant, you need to have a mobile friendly website, be present in the apps that review restaurants, and place ads online. If they can read your reviews and your menu on their phone, they might just call and make a reservation. Having your own mobile ad server can help you target audience and track leads from different advertising sources.
Issue a call to action
Even if you have a great online presence, customers will still want a reason to come to your restaurant that goes beyond great looking pictures of your food. Consider placing advertisements online offering discounts and limited specials to those that come in at a certain time of the day. This is a good option to use if you have a particular day or time that is generally slow. That call to action might be enough to fill up an empty restaurant.
Always show your menu
A bunch of time can be wasted in the restaurant world answering calls and reading back menu items to potential customers. Get your menu up online and make it as detailed and as clear as possible. If a diner is trying to decide between two or three places, they will likely opt for the one that tells them what to expect when they go there, as opposed to having to call around to find out.
Get social
Social media sites like Facebook and Twitter are a great way to get the word out about your restaurant. It also helps you connect with diners and take care of any negative situations that may arise. For example, you can "talk" directly to someone that was unhappy with the service at your place and ask them to give you another opportunity. You can even offer that discontent customer a discount for their next visit whilst also showing to everybody else that is following that you care about your customers.
Ask for feedback
Review sites and social media are where people go to talk about the service they received. Most will only do so when an experience was negative, so ask happy customers to leave a good review for you as well. Think about adding an incentive such as a discount off their next meal if they take the time to leave a review. Great reviews and a high amount of reviews will make you stand out online and will help potential customers pick your restaurant for their next meal.
Related
Ad serving tips for restaurants and hotels during the pandemic

"It's hard to think of an industry that has not been impacted by the pandemic, but people would agree that the hospitality industry is probably the most negatively affected. The harsh reality is that restaurants were forced to close very suddenly, and for those that were able to survive and re-open, many were limited to how many people they could have in their building at any given time. " More

How to build and manage your online business reputation

"Even if your company does not do any business online, you are still going to have an online reputation. There are several major websites devoted to customers delivering feedback and review on the experience they had when dealing with a business. " More

How to use online advertising for reputation management

"Businesses have always lived and died by the strength of their reputation, but their demise can come a whole lot faster nowadays. Social media and review websites can prove to be the undoing of any business if they do not keep track about what is being said about them online. " More