Tips on spring ad serving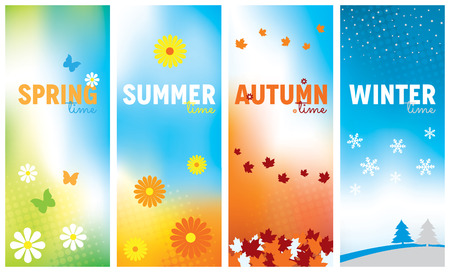 There are some products and services that can quite easily be advertised year-round. On the other hand, there are those that fall into the seasonal category. Blowing your advertising budget when it's out of season is not a very good idea, as you simply cannot expect to see the return on investment you had hoped for when trying to push a product or service that doesn't fit. For example, you are not going to have a lot of clicks on your ad if you are selling ski gear just as the summer months are kicking off. If you are thinking of
ad serving
in spring, listed below are some things that you definitely need to consider.
Snow regions
In some parts of the country, the arrival of spring is not viewed in the same way as it is in other warmer regions. When you are targeting your spring ads, be sure to focus on those areas where winter is cold. That is where you will find people that are so ready for a little sunshine in their lives as they bid farewell to the cold and snowy season. These are the folks that are very excited for spring, and who are likely to be the most receptive to ads that highlight spring related products.
Gardening and outdoor activities
Spring is also the time when people start thinking about getting back outdoors and spending some time sprucing up their property. In many cases, that means tending to the garden and planting new flowers. The change in temperature makes us aware that spring has arrived, but the same can be said for the colors of flowers in bloom, so be sure to focus on gardening and outdoor products.
Spring cleaning
Once the weather takes a turn for the better, people start to think about packing up their winter gear for the next few months. This is the ideal time to start talking about storage solutions, as those tend to be very helpful once the spring cleaning season gets into full swing. People are always looking for a fresh start in the spring months, so provide them with the tools and accessories to get there.
Summer vacations
There is something about the arrival of warmer temperatures that makes people start thinking about getting away for a trip. For most people, the summer months are when they take a vacation. Thus, let your spring ad serving campaigns reflect that by showing off trips and getaways, as well as potential hotel and flight package deals that might just be too good to pass up.
Contests
Spring is the ideal time of year to start running contests and giveaways, as these are the months when folks tend to be ready to break loose of the winter chains and have some fun. There are all manner of different contests that can be run, from cleaning photo contests all the way up to asking people to describe their bucket list destination. This is the opportunity to get a little creative with your advertising, while also generating excitement and buzz.
Related
Winter ad serving tips

"While there are some products and services that are a good fit for your website all year round, there are others that are most certainly not. For example, what you might show in the summer may not be appropriate for winter. " More

Five common mistakes with seasonal advertising

"For everything, there is a season, and it is also true in advertising. For example, all major coffee chains offer iced drinks all year round, but it's not until the summer season rolls around that they start to shift their advertising budget towards the marketing of those goods. " More

Ad serving for a hot summer

"When trying to create an income through online advertising, publishers tend to look for ads that can be displayed year-round and remain relevant. The reality, though, is that there are some great ad serving opportunities available with seasonal ads, assuming that you are able to stay on top of your published ads and ensure that they do not stay up longer than is necessary. " More