Popular ad serving trends for 2020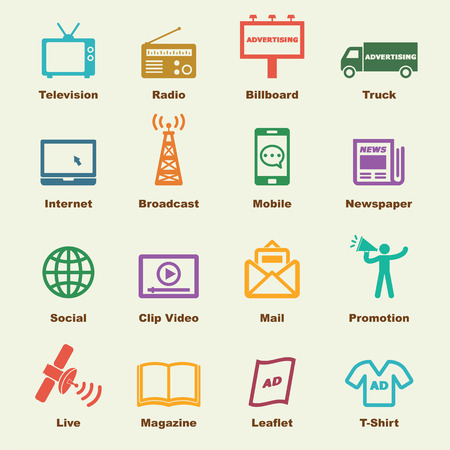 Each year brings new technology and fresh changes to advertising that could feel overwhelming for publishers and advertisers. However, many changes are evolutionary, gradual and not deal-breakers. Learning and planning how to use or adopt these new ad tech for your business will ensure your company's survival and growth into the future.
Outstream video ads
Advertisers are familiar with video ad campaigns that are displayed within a video player before, during or after another video. They are in-stream video ads called pre-roll, mid-roll and post-roll video ads. Instream ads are only suitable for publishers with videos as their main content. That means a limited number of ad placements and non-video publishers missing out on a popular format. On the other hand, out-stream video ads allow publishers to show video ads outside a regular video player. It could display in between articles, widget boxes or text lines. This opens up video
ad serving
to more publishers and expands reach for advertisers. Additionally, outstream ads are often loaded only when the user scrolls down to make the ad placement visible on screen. This means they actually watch the advertiser's video ad and the viewability ratio is high.
While outstream videos can be considered intrusive because they can interrupt your reading experience as you scroll down, you can choose to ignore them by scrolling past their ad placements or press the Close button. Many outstream ads are also designed to play without sound, and pause as soon as they're out of view.
Content Recommendation
Many publishers have recommendations at the end of each page with links to other articles on the same site and/or paid ad links to other sites. Most of them are picked automatically by the content management system (CMS) based on the categories, post tags or by a third-party
ad server
based on the ad targeting criteria. Cross traffic promotion between pages increases pageviews, ad impressions and also understanding of user's interests.
Augmented Reality (AR) and Virtual Reality (VR)
AR and VR are where the latest innovative ideas are because there are so many new and creative applications. It is enhancing the end-user's experience in all sectors. We have AR-enabled games like Pokemon Go in entertainment. Virtual conferences and live events are powered by people in their avatars and animated interactions. Museums open their collections with virtual-yet-realistic tours. Realtors show houses for stay-at-home clients. Students and teachers participate in discussions with classmates from their own homes. Consumers try out new clothing items and styles without getting into a physical store or getting their hand on physical items.
Facebook's Spark AR allows anyone to create effects, filters and share with other users. Google Lens is a useful image recognition technology that makes your camera smart by performing live image searches. These companies understand the power of AR and VR and how successful they can be when letting the public contribute and share ideas and codes.
Voice marketing
E-commerce continues to lead the way into the future. Companies understand that voice is a suitable and profitable technology to drive sales and revenue. Voice user interface is an innovative tool that enables contactless, safer, faster, and more efficient customer engagement. The reason is simple. Voice is our basic communication method. It surrounds everything in our life, including activities that are primary interests of marketers such as purchases, payments and more. Advertisers and brands are working with new voice startups and bleeding edge voice technologies powered by AI to engage with more people in more ways. The ultimate goal is to build something that is intuitive in a language that they are comfortable with, making it easy for them to place orders using voice commands.
Related
Benefits of outstream video ads

"When we talk about video ad serving, we often think about publishers with a focus on video content like YouTube. However, that is not always the case. " More

Introduction to in-stream video ads

"As more and more people have broadband Internet and high-speed cellular data service, online video is becoming more popular than ever before. When you search something, video results are often featured on the top because it is visual and can deliver a lot of information within only a few seconds. " More

How does video ad serving work?

"Video advertising has proven itself as an effective advertising platform since the first television advertisement in 1941. As more and more viewers watch television programs, music videos, Internet shows, and viral clips on the Internet, advertisers gain interest in the market. " More