Elements of a good advertisement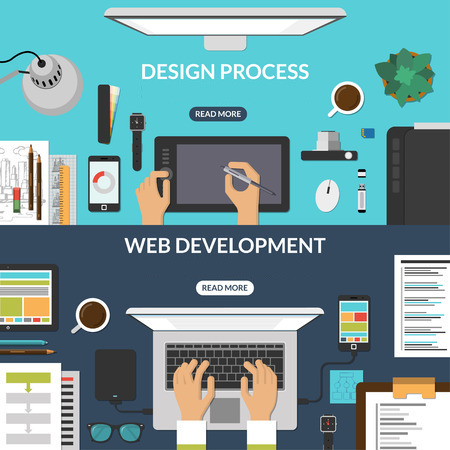 Clearly, a good advertisement is one that generates many sales. Crafting a high impact ad is a challenging task to master. It requires creativity, experience, and likely a series of experiments in your
ad server
. Sometimes people are quick to second-guess the product being advertised when in fact, the problem lies within the ad itself. Below are some suggestions that you should keep in mind to maximize your conversion rate by having a successful advertisement.
Ad Relevance
It is no secret that an ad with a high click-through ratio is often the result of showing the right offer to the right person at the right time. It is imperative that you understand your audience. Make sure you review the demographic and placement data before tailoring the advertisement accordingly. For example, if you display your clothing ad at a website that is popular with women, make sure you place advertisements offering women's apparel. Moreover, in terms of timing, understand that advertising a heavy winter coat in the middle of summer in simply a bad idea. These examples seem very obvious but marketers can overlook certain details when there are many other things to worry about.
Call-to-Action
With that in mind, the next thing to consider is a Call-to-Action. This is designed to get people to click on the ad as soon as they finish viewing it. This call should create a sense of urgency, a limited time offer, such as "Act now before this offer expires". The more urgency the ad places, the higher the click-through ratio will potentially be. At the same time, make sure to use this Call-to-Action appropriately so that you do not end up deterring the person from going further.
Added Value
However, a strong Call-to-Action is not enough to carry your advertising result to the top. You need to offer your potential customers something of value. This can be as simple as offering an easy return policy, free shipping, or a better deal than that of your competitors. This slight edge will have the consumer click on your advertisement and make a purchase decision with your company instead of continuing to look for other online deals.
Ad Landing Page
Increasing your click through rate is only half the battle. The other half is getting the person to actually buy something once they have clicked on your ad. So, make sure that you set the landing page to a specific location. Consider sending them to a page with the latest special offers including the item shown in the ad itself. It is important that your e-commerce website is user friendly and makes purchasing simple and even gratifying. It must be easy to view basic information such as: product description, order status, shopping cart, return policy and shipping information. If you have a generic ad that takes visitors to your website's main page, they are likely to spend just a few seconds on your website and quickly return to where they were previously browsing. Even worse, they might ignore future advertisements from your company because the first impression is often the most important one.
In conclusion, with a little hard work and attention to detail, you can take your advertising metrics to the next level with more clicks, more leads and more conversions. Online purchases are becoming the norm so just make sure you create value throughout the whole buying experience. Most importantly, be sure to deliver on the promises you make on your ads in order to keep your customers coming back for more.
Related
Characteristics of an effective advertisement

"Businesses big and small use advertising to get the word out about their products and services. Some campaigns tend to do better than others, very often because of the effectiveness of the ads being shown. " More

Pros and cons of having a dedicated landing page for each ad

"When you click on an ad that piques your interest, you are usually taken to a page where you can find more details or purchase the product or service shown in the ad. People who click on ads often want to learn more about the product first. " More

5 ideas to get more clicks on your banner ads

"Banner ad serving displays ads with the goal to get viewers clicking on them to find out more about the offer on your landing page. Having more clicks means more chances to convert viewers into customers. " More