Earn advertising money from your hobby site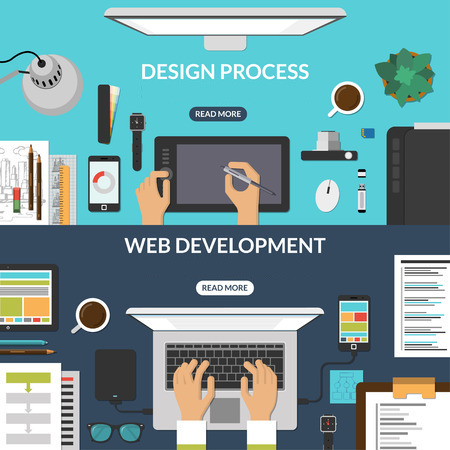 Have you ever dreamed of making money from a hobby that you are truly passionate about? If so, then you are not alone, which may explain why Blogger, Wordpress and other content platforms have so many new users setting up blogs and websites on a daily basis. People know that they can learn almost anything from the Internet, and they also want to share what they know. If you already have a website devoted to your hobby, good for you, but if you are wondering how you can monetize your passion, we can help. Selling products on your hobby site is one way to go. Additionally, advertising is where you can make some good money without the need to worry about inventory or other sales-related issues. Let's take a closer look at how your hobby site can make money from
ad serving
.
Prove you are an expert
Most websites have some form of advertising on them nowadays, but many of them don't all rake in the big advertising dollars. The problem here is that although there are many websites, few of them have high quality. High quality sites are created, managed and maintained by a community of passionate enthusiasts and experts. Consumers buy from companies they trust and from people that they deem to be knowledgeable on a specific subject. If you write entertaining, useful, reliable and informative content about your hobby, people are going to be more inclined to come back to the site regularly and hopefully open up to your sponsors and their ads.
Engage your audience
It's tough to know if you are doing the right thing with your hobby site if you are not getting any feedback from your visitors. The goal with any website should be to engage your audience and ensure that they keep coming back to your site. It's a great idea to create social media pages for your hobby site where you can share all sorts of great stuff. If you do that, though, make sure that all links lead their way back to your own site for more details and more in-depth analysis. This is especially crucial if the ads you are running are paid per view. Also, you want to build your traffic for your site, not for the social platforms.
Build a community
While social media sites are great, you will also want to be sure that you have a fresh batch of content on your site at any given time. New content means that visitors will return on a regular basis. This can be tough to manage, which is why it is a good idea to ask for user-contributed content and promote other regular users to moderators and co-admins. Accept submission for your site but be sure that it is relevant to your niche and that it is something entertaining and informative. People love to have their voice heard and allowing them to post on your pages can help fill that need.
Attract niche advertisers with direct buy
Placing ads on your hobby site should be as profitable as possible, which is why direct-buy advertising is the way to go. With this method, advertisers place orders directly with you as opposed to you getting ads from an ad exchange or ad network. This is a great way to cut out the middleman and really get the ad rates you want and deserve. You can use a
self-service ad server
to display your media kit and allow potential advertisers to create and upload their ads for your approval before showing on the site.
Related
Serving ads on a hobby or niche website

"When you decide that you want to start running ads on your website, a decision needs to be made about which ads to show. You need to show ads that are relevant to your audience, as that tends to make advertising on your pages a little easier for your visitors to accept. " More

Five ways to earn advertising revenue from your hobby website

"Is there something that you are passionate about and that you could talk about for hours on end? Perhaps it's a pastime or hobby that interests you and that you would like to share with others. " More

Five ways to offer advertisers more value on your online newspaper/magazine

"Newspapers and magazines have slowly but surely been stepping away from the traditional print format and have now been overtaken by their newly preferred digital format. This has allowed a lot of amateur/hobby publishers to create online magazines that allow them to share their passions with other people interested in their niche. " More