Advantages of a self-service ad serving program for publishers (part 2)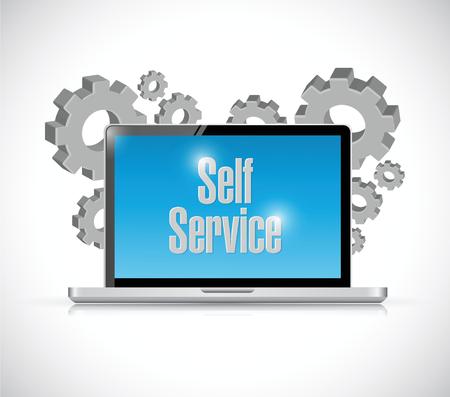 Publishers know that they have two main sources of revenue: subscriptions and advertising. Because these options are not mutually exclusive, you can have both in order to support and grow your business. In our previous article, we discussed how a self-service ad serving program can help you
quickly and conveniently
get ads onto your site. We will continue to discuss more advantages when potential advertisers can place their own ads.
Save time
We mentioned earlier about the potential to save time when going the
self-service ad server
route, but now it's time to get a little more specific. When you offer a self-service program, you have the ability to put a lot of the tasks in the advertiser's hands. They can directly access the ad creating and editing tools, as well as all the reporting data they need without having to bother you. Advertisers save time by moving along the process at their own pace and on their own schedule. Publishers save time by delegating many routine ad management, trafficking and reporting tasks. You have more time to scale up the advertising program to bring in even more advertisers and more ads. This is definitely a win-win situation and arguably one of the best reasons to go with self-serve
ad serving
.
Highly convenient
Since the advertisers can have control of ad creation and checking out real-time data, it becomes highly convenient for them because they are not in a position where they need to wait for you. All parties involved with the ad campaign can take advantage of this convenience, as it's possible to sign into the online ad server 24/7 from anywhere with a browser and get what you need without scheduling an appointment, having a meeting or taking time out of your already busy day. By providing the self-service option, you remove friction in the ad selling process so that it is quick and easy to make the decision to advertise on your site because everything they need or want to know is available in front of them. Advertisers have no reason to delay their ad campaign when the price is right and the process is simple.
More control
Both publishers and advertisers have a high level of control in a
self-service ad serving
program. Advertisers can register their account, create their ads, set their budget, apply targeting criteria and view ad performance reports. Publishers do not have to accept all ads that do not meet their standards. Only after an incoming ad is approved, it becomes active and starts serving on the site. However, the whole process is not a 100% hand-off situation and it should not be. The goal is to automate and delegate all routine tasks but still leave value-added tasks for personal interactions. While it is possible for both advertisers and publishers to work independently, you can still assist your advertisers at any time when they need help or solve issues that undoubtedly arise from time to time. These interactions help build a more solid working relationship that brings future ad campaigns.
Related