Advantages of a hosted ad server (part 3)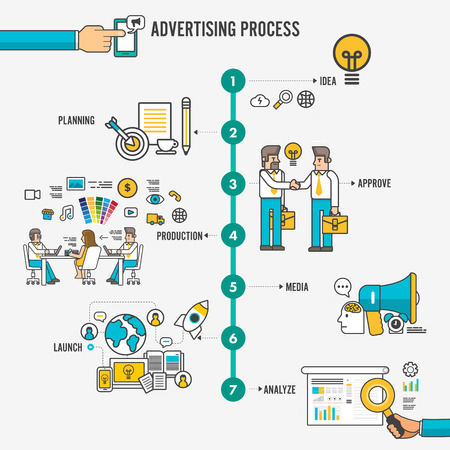 In the previous two articles, we considered the
ad serving performance
and
cost savings of an ad server
. We are going to evaluate the operational and reporting benefits of a hosted ad serving solution in this article.
Complexity of ad operations
When you run your own ad servers, you need to constantly monitor them because downtime and outage will affect your bottom line. Therefore, it is critical to maintain a very high uptime and reliability. With many servers, it becomes a bigger challenge and will require a team that are experts at various disciplines including system administration, debugging, troubleshooting, server tuning, and software engineering. If
ad serving
is your core competency, which is what distinguishes your business from your competitors, then it's a worthwhile investment. Otherwise, ad serving cost is often a very small part of the overall picture. Ad operations can become a distraction to your business resources. Outsourcing it to a
third-party ad server
company that has a proven track record in performance and reliability will help your business stay agile and focus on the right areas that make the most money.
Additionally, if you buy or license the software from other companies, your ability to troubleshoot and debug is limited because you might not have access to the code. Even if you can see the code, it takes time to understand and be familiar with the code someone else wrote. Any issue might need to wait for the software developers to fix and update with a new version. This can take days or weeks.
Many, but not all, hosted ad servers write their own code and develop their own ad serving software. For the ad server companies that write and maintain their own code, they really understand their software inside and out. That makes solving issues quicker and easier. Furthermore, if you have a feature suggestion to improve your workflow, automate more tasks and make your life easier, they know how to add this functionality into their code to make the feature request a reality.
Independent reporting
Reporting is one of the core functionalities of any ad server, regardless of where it is hosted. However, when it is hosted by a third-party company, they are independent and have no incentive to adjust, or worse, manipulate the ad metrics. When you share an ad report with your advertisers or publishers, they will see it coming from a more neutral party. To make your life easier, you can schedule a report to automatically send out every week or every month to you or your advertisers. The recipients can conveniently see the numbers of ad impressions and clicks without having to login or access any system.
On the other hand, if you host and control your own ad server, you might be perceived to have a conflict of interest. That is not to say it is not a reliable report just because it is sent from your own ad server. Adjustments or manipulation are not common and it depends on many other factors. However, using a reputable hosted ad server with an established name in the industry will help your own reputation. Therefore, it is important to choose the right ad server because there are multiple ad serving solutions available.
Related
Advantages of a hosted ad server (part 2)

"In our previous article, we discussed the time saving and performance advantages of a hosted ad server. In this article, we will continue to talk about other benefits you can enjoy when choosing a good ad serving solution. " More

Advantages of a hosted ad server

"An ad server is the core system that delivers ads to viewers and measures ad performance. All publishers and advertisers should use an ad server. " More

Benefits of a white label ad server (part 2)

"In our previous article, we mentioned how a white-label ad server can help strengthen your brand and grow with your business. We will continue in this article to discuss more about how you can get more for less using a third-party ad serving solution with private labeling functionality. " More