Ad serving strategies for a post-pandemic world (part 3)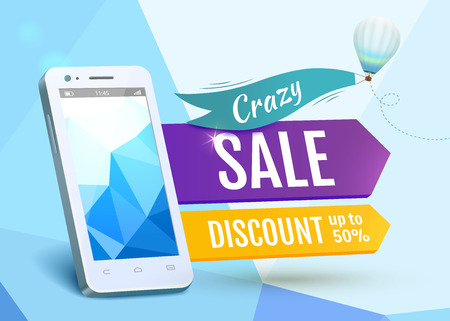 The world is moving away from the lockdown mode that we experienced so many times during the past couple of years. This sounds like great news and we are all happy that the horrible experience is pretty much in the rearview mirror. However, it is followed by new challenges that people have to deal with. These problems are not new but they affect all of us directly and personally. They are money issues and they force us to change our views and behaviors. Businesses need to know how to address them in order to retain existing customers and attract new ones.
Offer deals and discounts
We discussed earlier about keeping clients happy. One of the easiest ways to attract new buyers and bring back existing clients is to offer discounts because people are always looking for good deals. A special deal can help convert an interested buyer and make a viewer want to learn more about your products or services. This is especially true when things are becoming more costly because the rate of inflation is going through the roof. Consumers simply don't have the same level of disposable income they had just a few short months ago. By offering up deals, you help your clients save money and that means your business is very much in tune with what's happening and changing in the world. You can use an
ad serving
solution to run ads on your website and social media platforms to promote these offers and track how they perform. It is also a good idea to use email newsletters to notify your subscribers about the current promotions. There are many saving ideas and options you can offer, including percentage discount, dollar discount, membership discount, prepayment discount, freebie, bonus point, etc.
Integrate online and offline shopping
One of the biggest shifts we saw during the pandemic was more and more people do their shopping online. Modern technology and software makes online shopping very convenient. You can view a video demo of the product, talk to a virtual assistant or a human representative. More advanced stores even have augmented reality so you can try out the product virtually. It is quick and easy to search, compare, read reviews all online and then make the purchase decision. Therefore, many stores were forced to change their traditional fulfillment process and adapt their business model during the lockdown. Because it is so convenient, many people are now sticking to that routine even as many stores are fully open. But that said, they are also now more willing to go to a physical location because most restrictions have been lifted and some items are easier to view and inspect physically. Depending on the product and industry, some people still want to touch and feel the product with their own hands. Enabling consumers to shop online and choose to ship to their home or pick up in-store puts you at a great advantage because it means you offer more options for your clients. Make sure the ads that you enter into the
third-party adserver
explain the available shopping options clearly. The goal is to make it a super easy and smooth buying experience, regardless of how or where they buy your product.
Part 1 - Importance of existing customers and ad messages
Part 2 - Changing environment and priority
Related
Five reasons consumers need online advertising

"As much as people may complain about the internet being full of advertising, they cannot deny the fact that they are influenced by the things they see. If nobody paid attention to ads, they would disappear overnight, but the fact is that online advertising boosts leads, sales, and brand recognition among other things. " More

Ad serving strategies for a post-pandemic world

"We just went through the peak of a very big pandemic, one in the history book. It affected and is still wreaking havoc across the whole world. " More

Challenges for business with ad serving during the pandemic

"Slowly but surely, it feels as though we are heading in the right direction with the pandemic. Businesses are opening up and restrictions are being loosened in many parts of the world. " More