Ad serving for medical drug ads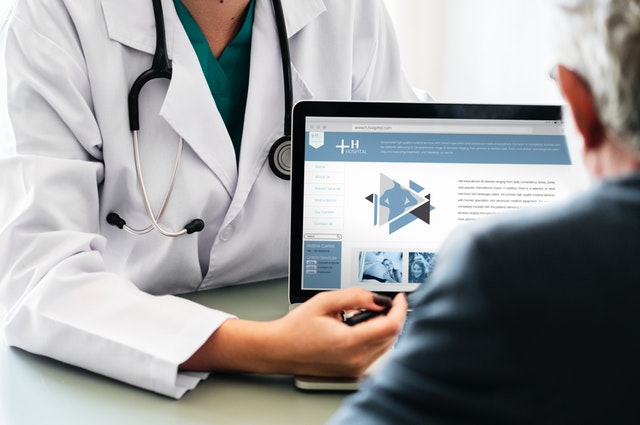 There are some ad opportunities that are more profitable than other offers. However, those also tend to be the ones where you really need to be careful with what you display and where you display it. Gambling and adult ads are very high on that list, so are medical-related ads. While these ads, and others like them, can make you a nice little income on your website, you really need to take some time to figure out if these are suitable for your audience. Medical drug ads tend to be a little safer in that regard, especially on a site devoted to healthcare, but there are still some things to keep in mind. Let's take a look at a few:
Disclosures and legal requirements
If you have ever seen an ad for medical drugs on TV, you have certainly heard the warnings at the end and seen the small print that shows up at the bottom of the screen. Those warnings about side effects and other potential issues with the drug in question are in fact a legal requirement. If you are serving up text or banner ads, similar requirements also apply. That small print is going to take up a lot of space on a smaller size ad banner and it looks messy, which is something that you really need to think about. A solution is to use an interactive ad format which can contain a separate expandable window for the required disclosures.
Geo-targeting
Another thing that you need to be careful when doing
ad serving
for medical drugs is market availability and legality in other parts of the world. A drug that may well be readily available where you live may not be sold in other parts of the world. If you are set on serving ads for medical drugs, you need to know these potential availability issues, which means applying all necessary geo-targeting restrictions in your
ad server
.
Different ad versions
This is something that really applies to all forms of advertising on your website, but which has proven to be especially true with ads for medical drugs. Some types of ads are going to work better than others, so you really need to pay attention to the data (click rate, etc.) to see what is working and what isn't. Also, requirements on advertising and marketing might be different in different jurisdictions so different ad variants are necessary.
Avoid misleading or false information
We all want to believe that all medical drugs we take help us and do no type of damage, but that is not always the case. Try to avoid ads that deliver either vague or unrealistic claims in their wording, as this can get you in a world of trouble with false advertising when it turns out that one drug or another is not as effective as it was hyped up to be.
Video ad serving
With so much information to share about medical drugs, including the side effects and health warning, one of the more effective ways to get the message out is via video ads. There are several different ways you can deliver the video information, including having the video content embedded within a regular banner ad. For a smaller ad placement, you can have an expandable ad which becomes bigger with a video player as the viewer interacts with it.
Related
Five legal issues with online advertising that you should be aware of

"Placing ads on your website can provide you with the ability to generate a nice income, but it can also create a number of different headaches if you do not pay attention to what types of advertisements you are showing. We are not talking about ads that are not relevant to your visitors, we are talking about those that could well put you on the wrong side of the law. " More

Legal considerations with online advertising

"There are publishers out there who believe that making money with ads on their website as simple as running any kind of ads from any sources and hoping for the best. The reality here is that you need to be really careful about what you choose to display on your site, especially if you want to avoid potential legal issues that could arise. " More

Advertising and legality of a product

"We now live in a world where the rules and regulations are not consistent from one place to another. We are not just talking different countries here, but also different states and regions within a given country. " More