Advantages of podcast ad serving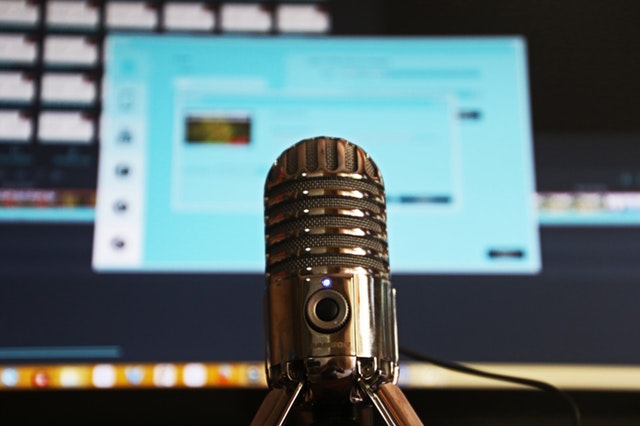 It wasn't so very long ago that there were only a handful of podcasts out there, but in recent years, they have exploded in popularity. The number of active podcasts is now in the millions, with that number growing daily. There are also countless ways to listen to podcasts, with many also delivering a video aspect so that listeners can also watch what is going on by following their favorite show on YouTube. With all of that in mind, it is perhaps no real surprise that advertisers are now looking at podcasts as an effective
ad serving
option. There are a lot of good reasons to advertise on podcasts but let's take a look at some of the more popular reasons.
Highly targeted
One of the biggest reasons why advertisers find podcasts so appealing is because of the ability to reach a highly targeted audience. For example, imagine for a moment that you sell kitchen equipment and want to reach your target audience, you could choose from one of countless food-related podcasts to get your message out. There is a podcast for just about every subject you could imagine, including some niches that might be the perfect fit for your business.
Hosts read the ads
People who follow particular podcasts often do so because they like and trust the host. This is something that is potentially huge for advertisers when you consider that it is the host who will read your ad copy. That alone adds a personal touch, but it's also an endorsement that is likely to sit well with listeners and viewers.
Embedded ads
While some podcasts do give listeners the option to skip ad reads by paying a small monthly fee, the majority do not. The good news there is that it is tough for listeners to skip past ads, and the more they hear it, the more likely they are to check out what it is that you are offering. Again, this is a huge advantage that you don't often get with other forms of advertising where consumers can skip or ignore ads.
Long shelf life
Given that ads are embedded in a podcast, you are potentially reaching a new audience on a regular basis. People who discover a new podcast will often go back and listen to all the older episodes, which means that they will stumble on your ad long after you had it placed in the podcast. As the podcast grows, so does your reach, and all without doing anything after placing the ad.
Easier and cheaper to produce
If you can write an effective piece of ad copy, you can have a successful ad on your hands. Writing that copy is for sure less expensive than creating and editing a video ad, which can get pricey. That is great news for businesses with a limited budget or who are just getting started with
ad serving
. It's not uncommon to see an immediate boost in sales after a podcast episode goes live.
Related
Ad serving in audio podcasts

"There are now countless different ways to get your message out to the masses, with new methods arriving on a rather regular basis. One style of advertising with a lot of traction is ad serving in audio podcasts. " More

What to avoid with radio ads?

"There are some who will suggest that radio is a dying media, but the reality is that it is still one of the most effective ways to reach an audience, especially a local audience. It's also much more affordable than TV, making it the perfect option for small to medium businesses who have a limited marketing budget to work with. " More

The rise of online video advertising

"It was not so long ago that getting your message out to the masses via video meant having to purchase an advertising spot on TV. That was not exactly the best option for small businesses, as the costs of doing so were prohibitive to most. " More