Five ways mobile advertising can help your business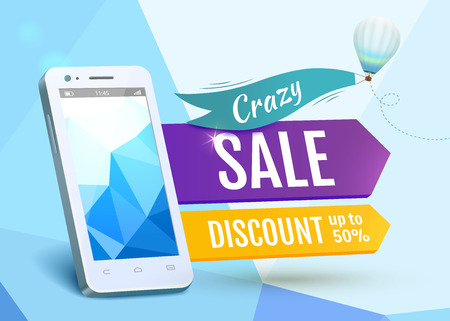 In recent years, technology has forced companies to change the way in which they do business. While there is always a steep learning curve in adapting to a new technology, one aspect that is actually not so difficult is marketing. It's all about seeing the shift in the way in which consumers respond to marketing efforts, which usually means making your ads as readily and widely accessible as possible. In this day and age, that means taking advantage of mobile advertising. This is a strategy that can reap big rewards if done correctly, so let's look at some things you need to know before jumping in.
Reach more customers
Mobile technology has changed the way in which people access the Internet. Instead of getting on their desktop or laptop, they are now basically online all the time and on the go with their phones. This means that people are accessing and connecting to everything online more than ever before, which in turn means that you are presented with many more opportunities to reach your target audience.
Offer better targeting options
Speaking of ad targeting, things have become a whole lot easier thanks to all that smartphone usage. Stores that operate locally can easily serve ads via a
mobile ad server
to geo-target potential customers that are nearby. The power of effective persuasion is strong and seeing an offer for a cool store that is just around the corner can be tough to ignore.
Run dynamic promotions
While there is no guarantee that a consumer, no matter how nearby they are to the store, will pay a visit to your location, you have several ways to sweeten the offer with mobile marketing. You can make the ad a discount coupon that can be activated or redeemed in-store, or you can advertise a flash sale that is only available for a limited time after the ad has displayed. Both are excellent ideas to lure in nearby customers.
Improve customer service
One of the top reasons that customers don't shop at a store is because of poor customer service. This is an issue that can be nipped in the bud, as there are more ways to reach, assist and interact with mobile consumers. You can respond to issues via social media, online help desk, or you can even contact the customer face to face via Skype or FaceTime. Using that opportunity to offer solutions that will bring them back. Great service and customer support often leads to positive word of mouth.
Keep your business relevant
There are still some businesses out there that don't believe they need to have a mobile-friendly website or embrace the mobile revolution. These tend to be the same businesses that wonder why they are losing customers to the competition. If you want your business to stay afloat and thrive, you need to keep up with the changes and continue to make it as easy as possible for the consumer to get what they need. Forcing yourself to change, modernize and innovate is the only way forward and stay relevant. Making use of mobile marketing technology is just one way for you to do that.
Related
Advantages of mobile advertising

"Advertising trends have been evolving very quickly with the sophistication of recent technology. Mobile ad serving, in particular, has proved to be highly effective in almost all industries. " More

Five reasons businesses need online advertising

"All well-known, big name brands spend large amounts of money on online advertising. You might wonder why a company that is so successful needs to spend money on ads. " More

What are the pros and cons of mobile advertising?

"Most businesses are now on board with the idea that they need to have a web presence if they are to succeed in today's marketplace. Most are also aware that social media is important in their marketing strategies, but there are still many that are behind the pace when it comes to reaching customers in the mobile market space. " More