Things to consider when starting your first mobile advertising campaign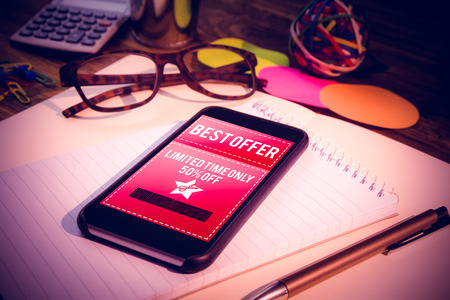 In this modern age, more people are switching to mobile devices to perform an increased number of tasks. This includes everything from checking their e-mail to browsing the internet and even using apps for business and recreational reasons. With all age groups expressing an interest in this, it comes as no surprise that mobile advertising has quickly increased in popularity. Knowing this, people are looking to maximize their advertising efforts on as many devices as they can from mobile phones to tablets.
The first step in setting up a mobile advertising campaign, is understanding the intended budget and target audience. To maximize your revenue, you should consider delivering your content to a specific age group, gender, and geographical location that will have a special interest in your advertisements. Also, targeting certain device types, industries, and topics, can improve your click and purchase conversions significantly. In a lot of cases, location will be the most important targeting criteria to consider. The reason is that if you are advertising your local business, having a global reach will have a minimal impact on your business and will prove to be a waste of your advertising money. Instead, a localized focus can drum up more business traffic and better sales.
While you are selecting publishers to handle your advertising over mobile devices, it can be a good idea to look at the reporting tools they offer. Ideally, you will want to have reports that can display daily metrics about impressions, clicks and purchase conversions. You, as the advertiser, can benefit from having your own ad server to distribute ads to multiple publishers and to be able to audit third-party reports. The goal will be to use these results to fine-tune existing and future campaigns for maximum impact.
All of your chosen publishers should utilize a good mobile ad serving platform to help improve the delivery of your ads. Typically, there is an online interface designed by the ad server to setup your advertising campaign. The placement of your ads on their mobile website or mobile app is very important. Premium spots, like the home page, can cost more but will be viewed by more people and with more frequency. In contrast, a placement within a specific area often gets fewer visitors but can reach a niche audience providing a better overall result. It will be essential that you request detailed information about the ad placement from all potential publishers. It is always a good idea to run at least one test campaign with your best targeting criteria before committing to any contract.
Keep in mind that the mobile advertising market is only in its initial stages of growth and is changing very rapidly. New devices and new platforms are always under development. You will need to have a good ad technology partner that is constantly improving and expanding their solution to help you get the best results from mobile advertising.
Related
What are the pros and cons of mobile advertising?

"Most businesses are now on board with the idea that they need to have a web presence if they are to succeed in today's marketplace. Most are also aware that social media is important in their marketing strategies, but there are still many that are behind the pace when it comes to reaching customers in the mobile market space. " More

Advantages of mobile advertising

"Advertising trends have been evolving very quickly with the sophistication of recent technology. Mobile ad serving, in particular, has proved to be highly effective in almost all industries. " More

Limitations of advertising on mobile

"The number of people using mobile devices to connect to the Internet continues to grow, which has led advertisers to switch their focus towards getting the message out on the smaller screens. While mobile ad serving is certainly a great idea, advertisers should not be putting all their marketing eggs into one basket without serious considerations. " More